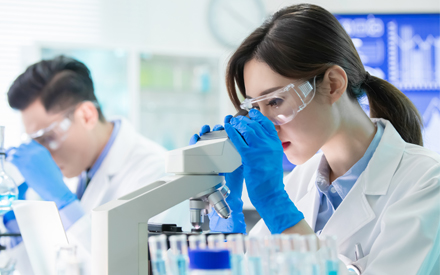 Faculty of Health and Medical Service I


Dept. of Bio Medicine
Hompage
It trains biopharmaceutical practitioners who will lead the next-generation state-of-the-art biopharmaceutical industry and the core of the fourth industrial revolution.
Obtainable certificates
Biochemical Product Manufacturing Industry Engineer (2019 New National Technical Certification, HRD Korea)
Level 2 of Medical Device Regulatory Science Specialist (2019 National Accreditation, Ministry of Food and Drug Safety)
Korea Institute of Experimental Animal Technology (KALAS Certified by the Korean Society of Experimental Zoological Association, etc.
The field of business/employment
Pharmaceutical companies in domestic and foreign
Vaccine company
National Institute of Public Research
Preclinical Center
Bioventure company
Genetic Analysis Center, etc.